How to Improve a Shipping Container Security System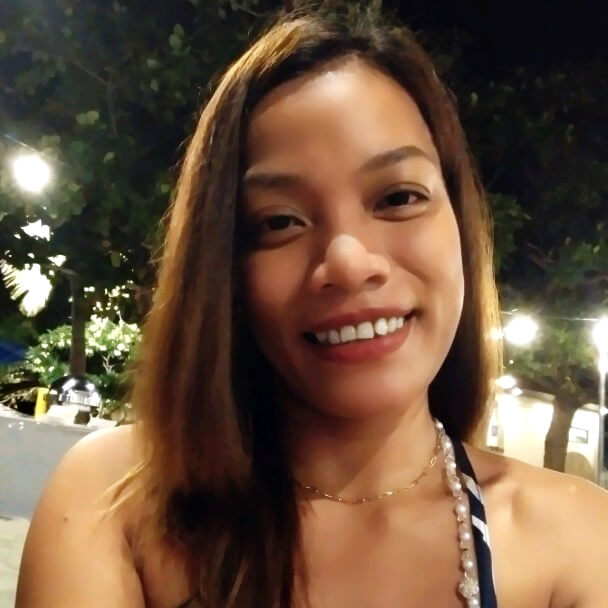 Vanessa Joy Eugenio
How are shipping containers secured? This is a question that all shipping container owners ask at one point or another. Whether you use your shipping container as an office, a storage room, or a garage space, you probably have plenty of items there that you want to protect from thieves. In this article, you can learn how someone can break into a shipping container and discover the best protection measures to prevent this from happening.
How Can Someone Break Into a Shipping Container?
A shipping container is undeniably a cost-effective storage solution, but how can you be sure of its high level of protection? While shipping containers are extremely sturdy, someone can break into one if there are no shipping container security devices in place.
The most common ways thieves can get into a shipping container include such:
Picking a lock with tools
Just like with house doors, thieves can use special tools to open shipping containers. Such methods usually work on the built-in locking systems, so more complex and modern locks can solve the problem.
Another way is more direct and involves using a pry bar. Breaking in using this method only works if there are no additional locks on doors and no other shipping container security systems installed.
The next way that thieves can get into a shipping container is by using a bolt cutter. In this case, a thief usually cuts right through the metal near the door where air enters a container. Such attacks are pretty common because you don't need much experience using a bolt cutter as opposed to picking locks.
What Are the Best Shipping Container Security Systems?
If you use shipping containers in retail business or for personal needs, it's important to take their protection into your own hands. While shipping containers are weather-resistant and durable, the risk of break-ins is always present. Luckily, numerous types of shipping container security systems are available these days to increase the level of protection. Here you can discover some of the most effective measures.
Locking Systems
While all containers have standard locks, they don't provide the necessary level of protection. If you want to achieve this level of security, you should think about using more advanced locking systems, such as:
Numerous padlocks are available on the market, and they are definitely one of the most accessible solutions for protecting containers. The versions of padlocks that are the most difficult to break into are smart or shutter ones. With padlocks, there is still a risk that someone can use bolt cutters and additional tools, so you should combine them with other secure locks.
One of the best security measures for your container is installing a lockbox. It is a steel box that covers a padlock and prevents an intruder from picking it. There is an opening for a key inside, but it is small enough for someone with tools to reach the lock.
This is a type of lock, which is installed on the inside of a container. Even if someone opens the exterior padlock, it still won't be possible to open the door with an interior crossbar lock in place.
If you want additional protection when you are inside a container, you should consider installing an internal locking mechanism.
CCTV
If you need the best protection level, using video surveillance is a must. CCTV is usually attached right to a shipping container, so the cameras are visible to anyone trying to intrude. In most cases, you can check the camera footage remotely, which is another bonus. In addition to deterring criminals, footage from a surveillance camera can help find an intruder if they try to get into a container or if they manage to steal something. If you need a place to store your precious items, this security system for shipping containers is vital for protecting your belongings.
Floodlight
The floodlight is definitely one you should look into when it comes to temporary security measures. Installing a floodlight near your shipping container is another way to scare off intruders. You can choose a floodlight that works the entire night or the one that is triggered by movement. If there are issues with access to electricity, there are also solar options available.
Fencing
Fencing is another measure that shouldn't be underestimated. If you are serious about security, you should consider installing a barbed wire fence on the territory where a container is located. Another great option is to surround the container itself with a fence. You can do this with the help of special container clamps and thus prevent any damage to your container, which will pay off if you want to resell it.
Alarm system
Secure storage containers should use some type of alarm system. Many alarm systems are available, both simple and the ones that offer motion detection, video monitoring, and sensors. The majority of modern systems can be connected to mobile devices, so you receive notifications whenever there is suspicious activity around your shipping container. For maximum protection, you can go for a wireless alarm system. The combination of natural deterrents (fencing, cameras, light) and an alarm system is the highest level of protection you can get.
You can achieve the best results by using all the mentioned security measures.
Contact our team, and we will help you choose the best container!
Is It Possible to Insure Your Shipping Container?
In addition to the different security measures, one of the great ways to protect your belongings is to get insurance. Note that insurance is the final step after you have all the proper security systems in place. Depending on the insurance company, there are different requirements for the security measures that you need to implement if you want to insure your container. The common requirements used to improve the risk include the following:
Fencing on the territory where a container is located.
Installation of CCTV, preferably with speakers, to warn potential intruders.
Box locks on containers.
Some type of alarm system.
Entry and exit by entering a pin code.
The requirements can differ from one insurance company to another, but the general idea is to make a container as difficult to break into as possible. If someone steals your belongings despite the security systems, you will be compensated by an insurance company, depending on the chosen plan.
Final Thoughts
As shipping containers are commonly used for various residential and commercial purposes, their protection is of paramount importance. Nowadays, there are plenty of container security systems to choose from that will put your mind at ease. In combination with insurance, your shipping container will be well-protected.
At Pelican Containers, we sell both new and used shipping containers of the highest quality. Whether you need a reliable 20ft standard container or a 40ft-high cube one, we have plenty of options in our range. Our offices are located worldwide, so you can order a shipping container regardless of where you live. Our specialists can help you make the right decision and select the best container for your specific needs. We can also help you choose the most appropriate security measures for maximum protection of your container.
Contact our team, and we will find the right shipping container for your needs!
FAQ
What are the most effective shipping container security solutions?
The most effective protection is achieved thanks to the combination of all the different solutions. If you want top security, you need heavy-duty locks, video surveillance, fencing, alarms, and a floodlight.
How else can you secure your shipping container?
If you have the physical protection systems in place, you may want to think about insuring your belongings. In this way, even if someone manages to break in, you will still be compensated.
What is the minimum security system for shipping containers that everyone needs?
We understand that not everyone will use fencing, pin codes, and CCTV to protect their containers. The easiest security solution for most owners of shipping containers is installing a lock box and using a high-quality alarm system.