Shipping containers have become an essential aspect of the logistics industry, significantly influencing the way we transport goods across continents and oceans. These robust, metal boxes have not only revolutionized international trade, but have also found new life in construction, storage, and even housing.
What is A Shipping Container, And Why Should You Care About It
At its core, a shipping container is a large, sturdy metal box, typically made of high-strength steel. The primary function of a shipping container is to store and transport goods. Such containers are designed with high strength and resistance to atmospheric conditions, which allows them to withstand the harsh transportation conditions over long distances in different climatic conditions.
Why exactly should you, as a businessman or an individual, be interested in containers? There are several reasons for this.
Their versatility allows them to accommodate different goods, including electronics, furniture, and temperature-sensitive items, such as food and flowers.
Constructed from durable stainless steel, these containers can withstand harsh environments while protecting the contents inside.
They are also renowned for their durability, providing years of service.
Economically, shipping containers are a cost-effective transportation solution, especially for moving large or heavy cargo.
Their reusability makes them a wise one-time purchase, further enhancing their cost-effectiveness.
Shipping containers demonstrate human ingenuity — a straightforward and pragmatic solution to a complex logistical problem, and understanding their characteristics and potential uses reveals a range of possibilities.
Types of Shipping Containers and Their Advantages
Shipping containers are available in many shapes and sizes, each designed to fulfill a specific purpose or requirement. The wide range of container types is one of the reasons why they have a vital role in global trade and logistics. Shipping containers from Pelican Containers also come in a variety of sizes, each of which has unique advantages.
Standard shipping containers are usually 20, 40, or 45 feet long and have standard widths and heights.
High-cube containers are another popular type that are taller than standard containers. This extra height makes them an ideal choice for transporting voluminous goods or for converting them into living or working space.
Containers with side-opening doors have doors along the long side of the container. This feature makes it much easier to load and unload cargo, especially bulky items that cannot fit through the end doors of a regular container.
Tunnel containers have doors at both ends, providing more versatility when it comes to loading and unloading cargo. This method can speed up the process, save time, and reduce labor costs.
Open-top containers lack a solid roof. Instead, they feature a removable awning for loading cargo from the top. Such containers are well-suited for carrying oversized loads that cannot fit inside standard containers.
Understanding the various types of shipping containers and their unique advantages can help you make an informed decision when selecting a container for your personal purposes.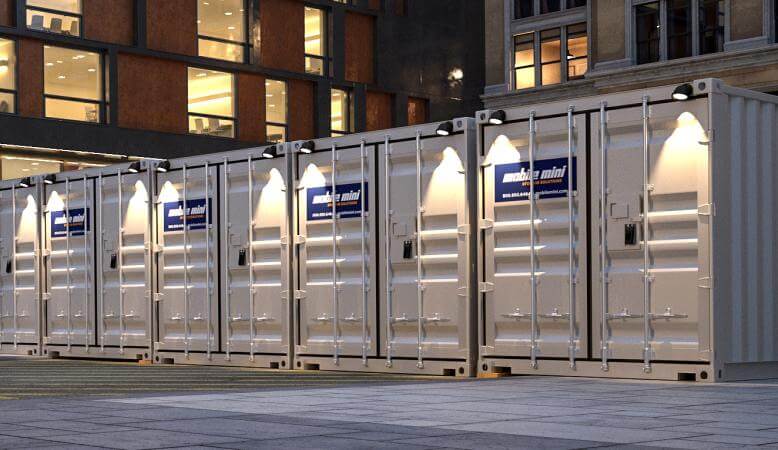 Different Dimensions & Sizes of Shipping Containers
Pelican Containers offers an extensive range of shipping containers to suit various storage and transportation requirements. The containers' range varies from 20ft to 53ft, providing standard options, as well as specialized configurations, such as high cube, side opening, tunnel, and open-top containers.
The 20ft containers are exceptionally versatile and good for a wide variety of purposes. Extra tall containers are made for customers who require additional height for storage. The 20ft side opening containers are suitable for companies dealing with larger items as they provide easy access. Pelican Containers also satisfies specific needs with their rare 45ft flat rack containers and 40ft open-top containers.
Key Features to Look Out For When Choosing A Shipping Container
When choosing a shipping container, it is important to consider several key features.
The size of the container is crucial. For example, a 45ft standard container provides ample storage space and is ideal for transporting bulky cargo or converting into a garage or warehouse.
Container material is another important factor. Durable steel construction, corrugated walls, and heavy-duty wood floors contribute to longevity and robustness.
You also need to decide between new and used containers. New containers provide ideal condition, yet they are more expensive. On the other hand, used containers are cost-effective and can still be in good condition.
How to Calculate the Volume Capacity of Your Shipping Container
To determine a shipping container's capacity, calculate a few fundamental values. The volumetric capacity represents the maximum amount of space that is available for storage within the container. This is calculated by multiplying the length, width, and height of the container's internal dimensions.
For example, if you're looking at a standard 20-foot shipping container, its internal dimensions are typically 19 ft 4 inch long, 7 ft 8 inch wide, and 7 ft 10 inch high. By multiplying these values, you can determine the volume of the container.
You also need to evaluate the type and quantity of cargo you intend to store or transport. Various products demand varying amounts of space, and the weight of the cargo can also impact the container's capacity.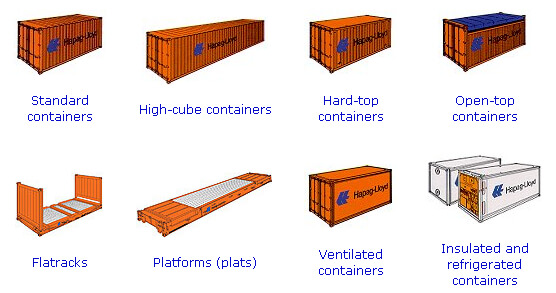 Benefits of Owning A Shipping Container Over Renting One
Having your own shipping container has numerous benefits compared to renting. Primarily, it provides an extended storage solution without fixed rental expenses, rendering it cost-effective for long-term usage. As the owner, you are free to modify the container in a way that meets your requirements, for example, you can transform it into a shop or a home office. Furthermore, you don't have to worry about wearing out or returning the container by a certain date. Finally, if your needs change, you can sell the container and possibly recoup some of your initial investment.
Conclusions
Shipping containers are an invaluable tool in our global economy as it ensures secure and efficient transportation of goods. Pelican Containers provide a broad range of options to cater to your specific requirements. Our prices are competitive, and we ensure prompt delivery with guaranteed product quality.
FAQ
What are the standard sizes of shipping containers, and what are their weight capacities?
Pelican Containers provides shipping containers in several sizes, such as 20ft, 40ft, and 45ft alternatives. Each size suits various storage and transportation requirements. Their weight capacities are typically engineered to bear heavy loads.
What are some of the common materials used to construct shipping containers, and how do they impact durability?
Shipping containers are commonly constructed with high-grade steel, acclaimed for its robustness and durability. Pelican Containers also offers containers with sturdy wooden floors. The use of such robust materials guarantees the containers can withstand harsh weather conditions and transportation pressures, providing durable storage solutions over time.
How do shipping containers differ from traditional storage units in terms of security features?
Shipping containers are generally more secure than traditional storage units. Their sturdy construction and lockable doors provide enhanced protection against theft and vandalism.
How can you determine the best type of shipping container for your specific storage needs?
Choosing the right shipping container depends on your specific requirements. Consider the size and weight of the items you plan to store or transport, the needed security level, and whether you need any special features, such as side opening for bulky items or flat racks for oversized cargo.