7 Main Ways for Climate-Controlling Your Shipping Container Home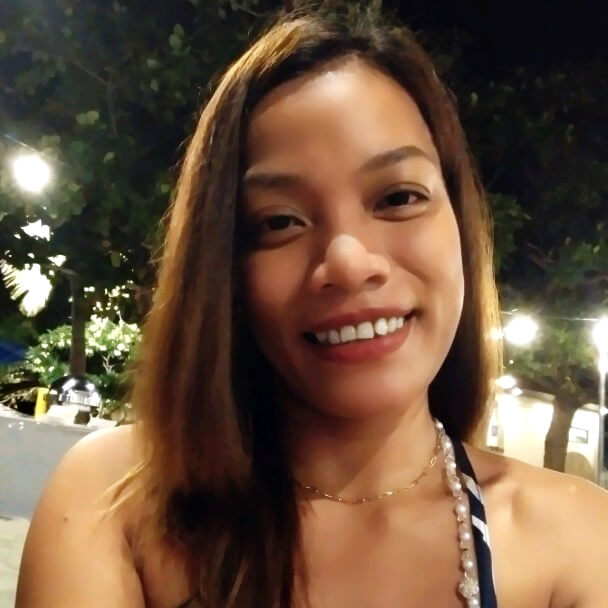 Vanessa Joy Eugenio
When you decide on making a home out of a shipping container, what comes to your mind first? Surely, how to insulate it from weather extremes? This is the most important step during your entire journey of transforming a steel container into a nice and cozy abode, since the metal can get awfully hot or cold depending on the climate. In this article, we will look into different ways to insulate your container and also answer the question of how to do a climate control container house.
Foam Insulation
Polyurethane foam is the most popular insulation material available in the market. It works for both cold and humid climates because of its ability to act as a seamless vapor barrier. So, it is apt for spraying at the outer and inner walls, as well as underneath a container. It can effectively provide climate control in a shipping container house and prevent mold and corrosion, and can be conveniently used even at the smallest of the gaps. However, it is the most expensive insulation material, too. Hence, if you are going to live in your container home in a hot and dry climate, you can look for other cheaper options.
Blanket Insulation
This DIY-friendly insulation is the cheapest, too. The most common type of this is rock wool. This type of insulation requires additional stud walls; on the construction of which it can be quickly fitted in place. The blanket insulations are also made from fiberglass that requires additional safety measures and equipment. The drawbacks of this type of insulation are the need for a stud wall, which reduces the inner space of an already narrow container, as well as its inability to stop condensation in a cold or humid climate.
Panel Insulation
These panels come in predefined sizes and require stud walls to keep them in place. Quick and easy to install, these are slightly more expensive than blanket insulations but way cheaper than spray foam. These provide high insulation with less bulk, hence, saving precious space. This insulation type is a good option for shipping container climate control.
Eco-friendly Insulation
When your reason behind living in a container is to go green, your best option for insulation needs to be environment-friendly too. Nature offers a number of materials that can be used as insulations. Here you can use your imagination and customize the insulation of your container to your liking. Sheep wool is such an item. It can be used as blanket insulation instead of artificial fiberglass. Insulation made from recycled cotton cloths is also a good option since every year, thousands of tons of clothing are discarded by big brands, adding up to the landfill. You can also have a living roof and walls where you can grow your food. This is a win-win situation. However, you need to pay attention to proper waterproofing and drainage. It is also important to have some kind of vapor barrier to check condensation during the rainy season. Mud is a popular insulation material in many parts of the world, especially in hot arid climates. In some parts of India, people put a coat of mud on traditionally built houses to keep them cool. If your climate allows, you too can use mud on the outer walls of your container. However, you would require battens to stick the same. In addition to the insulation materials, a few basic methods related to the construction and placement of the container home can make a big difference in its internal climate. Place your container under tree shade. Install a high oversized sloped roof and multiple windows for cross ventilation. Always use thick curtains to keep the heat at bay. Lastly, don't rely on just one type of insulation. Mix and match a few to cut costs and improve efficiency.
Install Louver Vents
This is one of the easiest and cheapest ways to get a climate controlled shipping container home. Louver vents are available in different sizes. You choose the right one depending on which room requires ventilation. You can install traditional louver vents on two opposite walls of a 40ft open-side shipping container. Fresh air will flow into the container, and hot air will escape through the vent on the opposite side.
Install Turbines on the Roof of the Shipping Container
Installing turbines on the roof of a container is a very common way to provide fresh air. These turbines are usually not expensive and are very easy to install. The conditioner works in the following way: air is blown in through the turbines and whirlybirds rotate. Thus, a slight vacuum effect is created. Warm air is drawn out of the container and out through the vents. In this case, your container stays cool for a long time.
Use HVAC Systems
You can install an HVAC system ranging in size from 1.5 to 5 tons. These systems are typically used in harsh climates, where climate control is especially important in cold winters or hot summers. The HVAC system provides both heating and cooling to the container. HVAC can be used for large containers as well as small storage containers divided into several sections.
Final Thoughts
Making a cozy house out of a shipping container is quite easy. It could be a DIY project. Choose any design to your liking, put in some effort – and a cozy abode is ready. But in any living space, climate control is very important. In this article, we talked about how to climate control your shipping container house. We listed several ways you can ensure a comfortable temperature and fresh air in your home. At Pelican Containers, you can choose a used or new 45ft, 20ft, or 40ft high cube shipping container of the size you want. And make it into anything you want, from a small portable office to a cozy home for guests or family.
FAQ
How do you keep a shipping container house cool?
There are many ways to organize climate control in a shipping container home. It doesn't require much effort or money. You can choose the way that works best for you. For example, you can insulate your container, install ventilation, use fluorescent lights, and so on.
How can you reduce the heat in a container house?
To reduce the heat in your container house, you can start by placing it in the shade. After all, the 45ft high cube shipping container is easy enough to relocate. You can also make sure the room is ventilated by using windows or installing ventilation equipment. Insulation will also help against overheating in a temperature controlled shipping containers house. At night, you can cool the house naturally by opening the windows to let the cold air in. The container will cool down, and it will not heat up as much during the day as a result.
How do you vent a sea box home?
There are two most common ways to organize air conditioning in a shipping container: installing vents or a whirlybird. The installation will be quite cheap. These ventilators will help with the air flow in your container.