Renting vs. Buying Shipping Containers: What is Better for Your Business?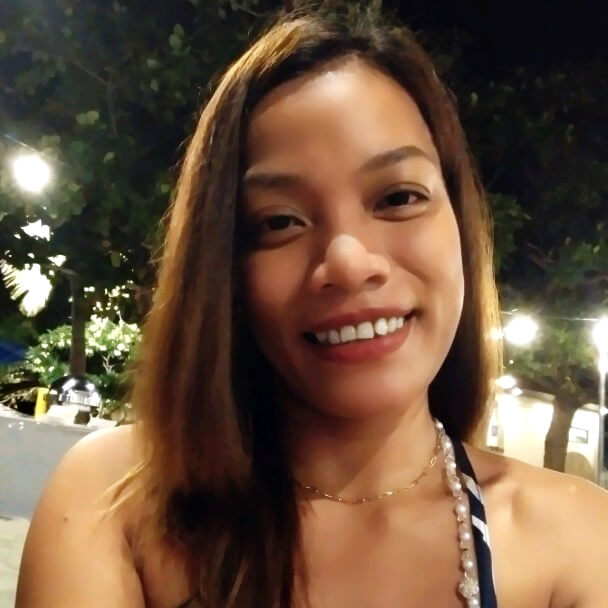 Vanessa Joy Eugenio
Do you own a business? If yes, then you might need a sufficient storage space for your inventory, raw materials, tools, or finished goods. So, if you haven't yet made up your mind on renting vs. buying shipping containers, just keep on reading.
Renting a warehouse or a bigger office isn't always feasible due to the high rent and recurring maintenance costs. Luckily, businesses now have a solution to those issues — shipping containers. These robust steel boxes are nearly maintenance-free, weatherproof, and virtually indestructible.
Businesses have already understood the benefits of using a shipping container, yet, they are often confused about whether to rent or buy shipping containers. While buying a shipping container may seem like a lot of upfront investment and renting looks more affordable, it's not that simple. So, before making a final decision, let's explore the difference between buying and renting shipping containers in more detail and weigh all the advantages of each option.
Pros and Cons of Renting Shipping Containers: What is Better for Your Business?
Renting vs. buying a shipping container: which option is better depends on many factors, and there is no one-size-fits-all solution. While many would think that purchasing experience has more going for it in the long run, renting out shipping containers offers a number of benefits as well, and you should be aware of them:
Cost-effective solution: Monthly payments will be much lower than the purchase cost and better fit a limited budget or short-time needs;
Getting exactly what you need: You can rent a container that will fit your goals and purposes to a tee and will be duly equipped, while refurbishing a container for purchase will further bump up the cost of the initial investment;
Using it as needed: You can easily change rentable containers to match your needs;
Worry-free servicing: It's the rental company that will be in charge of container maintenance, not you. They will even transport the unit to any other location, should you need to move it.
However, the garden is not all rosy and there are certain downsides to rental containers too:
No options for modifications: Containers for rent come ready-for-use and allow for no further modifications;
More pricey choice from a long-term perspective: If you need a shipping container for a long period of time or some ambitious business project, renting it will turn out more expensive over time;
Less control: While steering clear from maintenance issues, you won't have control over the container structure and can't handle it as you deem necessary, since you don't have ownership rights.
Benefits of Buying Shipping Containers
Now that you know the rental aspect, let's dig into the purchasing experience and consider the pros of buying a shipping container vs. renting it.
It's cheaper in the long run
If your need for a container is going to last for a few years, it is best to invest in one. It may look like a lot of money initially, but you'll spend even more if you rent a container for more than a year.
Even after paying this hefty amount, a rented container is always someone else's property, which you must take very good care of. Otherwise, it will entail extra money on repairs.
Most container trading companies offer great discounts when multiple containers are being bought. Hence, if you have a long-term project and need to transport or store your goods, it appears to be a great alternative.
You have total control
The biggest issue with renting a shipping container (or anything for that matter) is that you have practically no control over it. You may need an extra opening or a few racks inside to carry out your job more efficiently.
However, the rental company, most certainly, will not allow you to do so, since afterwards the same container will be offered to a different client. Additionally, they will list a number of dos and don'ts which, if not followed, will attract penalties.
The story is entirely different when you own a container. You can modify it as you please by adding climate control equipment, enhanced security measures, insulation, and extra openings. You can even completely transform it into an office space or build portable kiosks for special events.
Your logistics will get cheaper
If your company transports cargo on a regular basis across geographies, having your own container can save you a lot of money for a long time. All you will spend them on is the maintenance of the fleet, fuel, and administration.
You'll always have a shipping & storage solution at your disposal
Having a shipping container at hand makes doing business a lot more convenient. Whenever you need to urgently ship or store cargo, a shipping container at your disposal can come to your rescue. And this is one of the greatest benefits of buying shipping containers, thus impossible with rental containers. Because you rent a container only when there's a need for it, and usually keep it unused for a long time.
Moreover, you cannot get a rented container immediately, since it includes various processes, such as getting a quote, contacting the company, choosing the right container, doing paperwork, payment, and finally, delivery. There may even be unavailability of your preferred type of container or a delay in delivery. Such instances can adversely impact your business.
You can rent them out
A good way of making some extra cash is to rent out your shipping container to other small businesses when it is not in use. You can make anything between $40 and $200 per month, depending on its size and condition. This way, you can return all the money you spent on buying in a really short time and gain some profit thereafter. You can also modify the containers into office spaces or shops and put them for rent.
You can re-purpose & re-use them
Once your original project is over, you can modify the container and use it for another purpose. For example, you can open up a pop-up shop or make a swimming pool out of it. The possibilities are endless if you have the imagination. So in this case, the 'renting vs. buying a shipping container' choice is obvious.
Final Thoughts
Possession of a shipping container really makes better sense than renting in the long run. It's a cost-effective investment that will bring diverse opportunities for business.
However, if you're hesitant over buying vs. renting a shipping container and incline to the first one, you need to make sure you buy from a reliable agent to find the perfect deal. Pelican Containers has been in the shipping container trading for years now and is a reputed name in the US market. We supply almost all container varieties and offer personalized services. Our shipping container buyer's guide will help you select the best unit at the most comfortable price.
FAQ
Do I pay for the maintenance when renting shipping containers?
One of the benefits of getting a rental container is worry-free service. You won't have to pay for the maintenance, it's already included in the rental agreement. Yet, you'll be responsible for keeping the rental property in a serviceable and diligent condition.
What are the major drawbacks when buying shipping containers?
Buying shipping containers will make you responsible for the container maintenance and transportation and all related costs that will add some financial burden to your budget. So, you should weigh the outcomes when making a decision whether to rent or buy a shipping container.
Is it better to buy a used container or a new one?
A brand-new container might cost a fortune, while old units always come at more budget-friendly prices. Yet, before buying used containers, consider the shipping container cost factors to understand price formation principles and quality aspects you need to take into account.