Deciding to use a shipping container for your storage needs stands as a solution for any space-related issues, offering a superior room for housing domestic or professional valuables. These shipping containers are remarkably robust, capable of resisting severe conditions and natural disasters, thus ensuring the safety of your possessions throughout the year.
However, before you purchase a shipping storage container, several considerations must be contemplated to guarantee the effective utilization of shipping containers as storage facilities
Are Shipping Containers Good for Storage
Originally crafted to transport goods across oceans, shipping containers have found a new life as versatile storage spaces. Shipping containers prove exceptional for storage due to several compelling reasons.
Crafted from robust, high-strength steel, they can endure severe weather conditions.
Their sturdy construction provides excellent security, especially for valuable items.
They are versatile and available in various sizes, providing flexible storage solutions due to their mobility.
In comparison to traditional warehouses, shipping containers typically offer greater affordability and adaptability.
But how can shipping containers be optimally employed for your storage needs? These 13 tips will serve as a compass in harnessing the potential of your shipping container storage unit.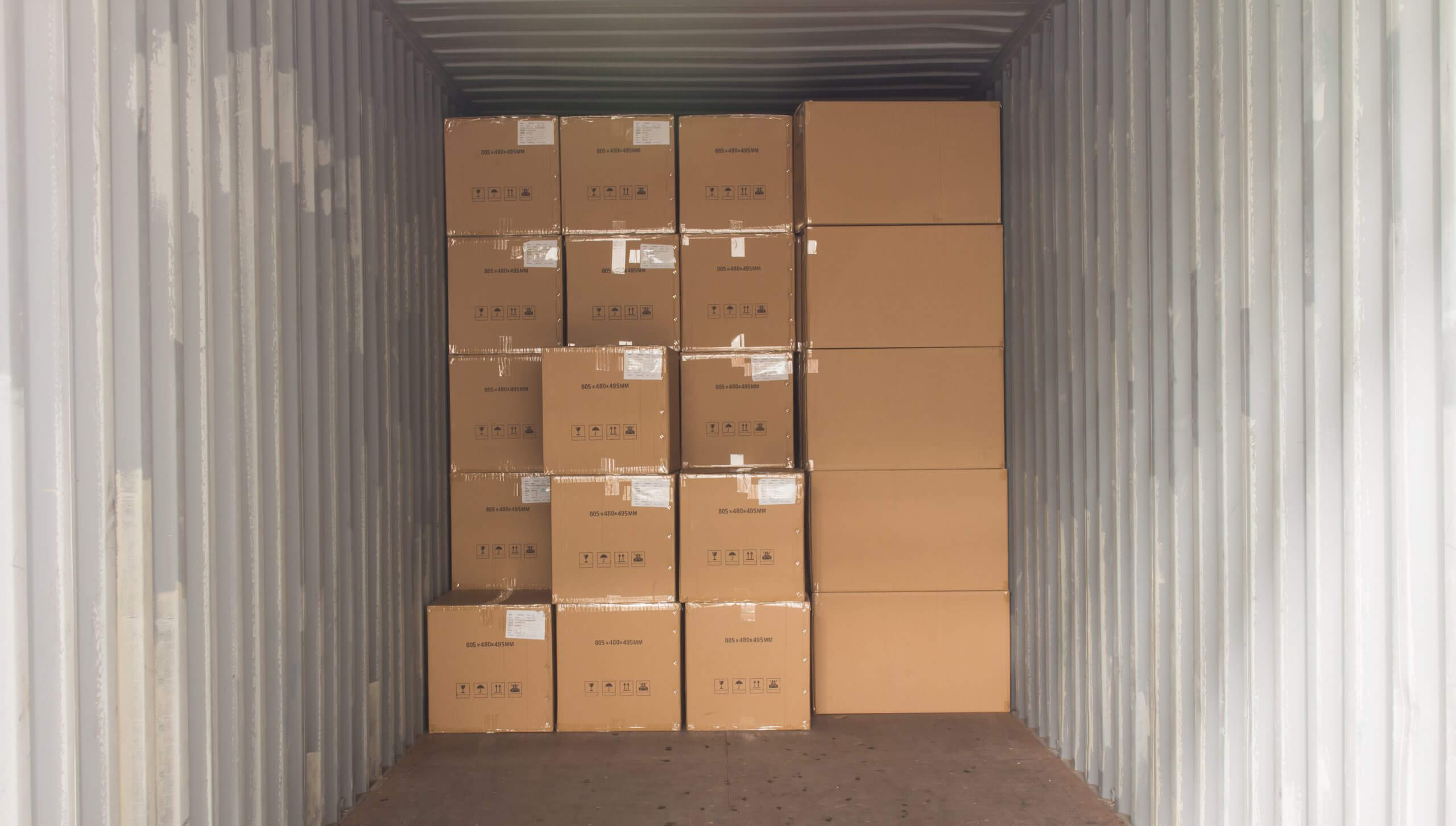 Storage Tip №1: Figure Out How You'll Deliver the Container Beforehand
Before you buy a shipping container for storage purposes, you should plan the delivery process carefully. This includes understanding the logistics, such as the container's size, the access route, and the required space at the destination to ensure successful placement. To prevent any complications during delivery, prepare a suitable location while taking into account factors, such as ground level and stability.
Storage Tip №2: If Needed, Get Permits Straightened Out
Never assume that a shipping container can be placed arbitrarily. Always abide by local statutes, regulations, and any HOA rules that may apply. By obtaining all required permits and approvals beforehand, you can avoid any legal issues or complications in the future.
Storage Tip №3: Choose Between New or Used
A new 'one trip' shipping container may bear a higher price tag but presents the advantage of impeccable condition, devoid of prior wear, and free from residual scents of past cargo. On the other hand, a used container, while more affordable, may come with potential issues, such as rust, dents, or lingering smells, all of which should be thoroughly checked before purchase. Nonetheless, a well-maintained used container can still deliver sturdy and secure storage solutions.
Storage Tip №4: Buy a Quality Container
When procuring a shipping container, assess its material, build quality, and any signs of wear or damage. It is also crucial to examine the doors and seals to guarantee they're functioning properly and are airtight. Investing in a top-notch container can preclude the need for potential repair or replacement costs in the future.
Storage Tip №5: Set a Solid Foundation Early
The installation of a storage shipping container mandates the creation of a robust and stable foundation. This not only furnishes a level surface, but also forestalls structural concerns arising from shifting ground. A solid foundation curtails moisture accumulation beneath the container, mitigating the risk of corrosion and rust.
Storage Tip №6: Choose the Right Container Size
When choosing a shipping container for storage, meticulous deliberation of dimensions is vital. The container size should be large enough to comfortably fit all your belongings without overcrowding or unused space. Containers come in a range of sizes, from compact 20ft options to larger 45ft models, each designed for different storage needs.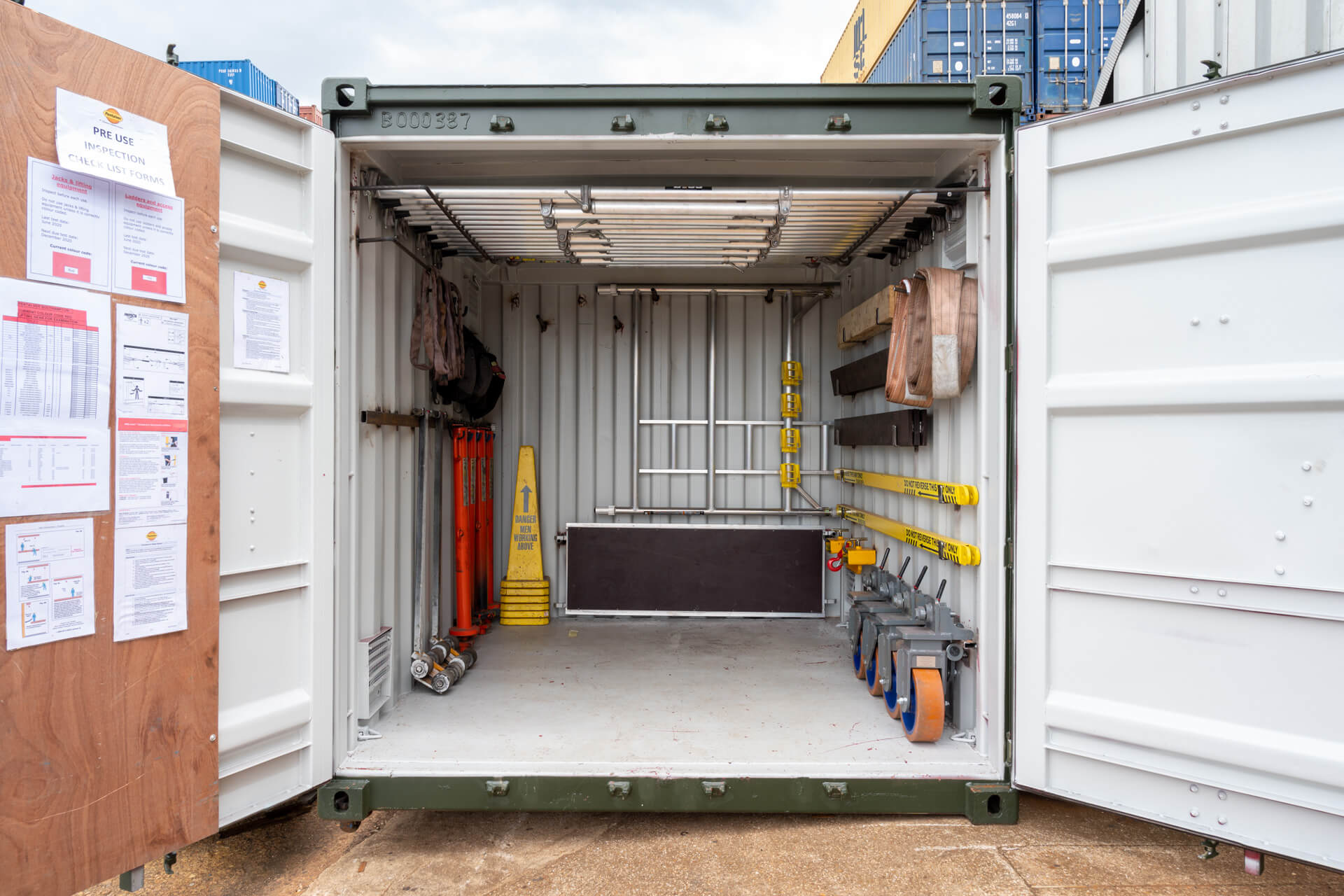 Storage Tip №7: Get Equipment for Loading/Unloading
When planning storage in a shipping container, consider the equipment needed for efficient loading and unloading. Depending on the cargo's dimensions and mass, this spectrum extends from basic hand trucks and wheelbarrows to more sophisticated equipment, such as forklifts. Employing the appropriate instruments can significantly streamline the procedure, alleviate physical strain, and diminish the possibility of harm to items during relocation.
Storage Tip №8: Invest in Anti-Corrosive Paint
For prolonged functionality of a storage container, it proves valuable to invest in paint with anti-corrosive properties. This paint establishes a protective layer that safeguards the metal exterior of the container against rust when exposed to weather. This proactive step helps maintain the container's state and usability over the years.
Storage Tip №9: Prevent Container Rain
To avoid "container rain" — the accumulation and downward flow of condensation — provide proper airflow within the storage unit. You can use desiccants or insulation to regulate temperature and humidity levels.
Storage Tip №10: Smell Bad? Use Coffee
If there are any unpleasant odors in your storage container, a simple yet effective solution from your kitchen awaits — coffee. Coffee grounds, known for their strong aroma and natural deodorizing properties, can effectively absorb and neutralize any unpleasant odors. Just place a bowl with fresh or used coffee grounds inside a container and it will take effect, giving your storage area a fresh, pleasant, and clean aroma.
Storage Tip №11: Check Ventilation Systems or Install Them Yourselves
Maintaining the integrity of stored contents hinges on having a robust ventilation setup within the container. In case where a ventilation system is lacking, it is recommended that you either install one by yourself or avail of professional services. A storage area with proper ventilation can prevent issues like humidity and mold growth, increasing the lifespan of stored items.
Storage Tip №12: Don't Forget Security
Elevate security as paramount when storing valuable items. Verify the inclusion of a robust locking mechanism on your storage container to deter potential intruders. Consider additional security measures, such as installing surveillance cameras or using a high-security lockbox, for added peace of mind.
Storage Tip №13: Stack Containers to Save Space
Harness your storage space to the fullest by strategically stacking your containers. This not only saves floor space, but also helps to store your belongings organized and easily accessible. However, be careful when stacking, making sure that heavier containers are placed at the bottom and that fragile items are not crushed or damaged.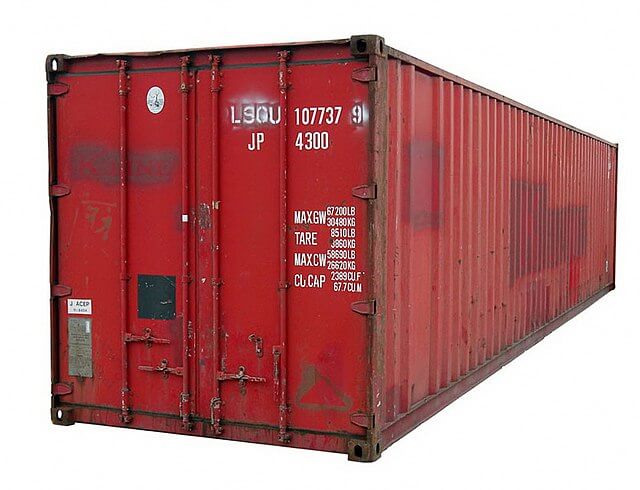 Conclusions
To conclude, effective storage isn't just about packing your belongings — this strategic process requires careful planning. From ensuring proper ventilation to prioritizing security and maximizing space through stacking, various factors should be considered when choosing a shipping container as a storage. Remember, a properly organized storage system can save you time, effort, and even money in the long run.
FAQ
p>What are some of the advantages of using shipping containers as storage units?
There are several advantages of using shipping containers as storage units. They offer high durability, weather resistance, and security, which is why they are an excellent choice for storing a variety of items.
What are some creative ways to modify shipping containers for better storage functionality?
There are many ways to increase the functionality of a shipping container. Installing shelves or racks to optimize vertical space, adding insulation for climate control, or even fitting windows for natural light are all feasible options. All of the options depend on your specific storage needs.
How can you maximize the space inside a shipping container for storage purposes?
To maximize the space inside a shipping container, you may consider modular shelving. Also, try to store frequently-used items in a way that provides easy access to them.
Are there any specific safety considerations to keep in mind when using shipping containers as storage units?
Safety is paramount while using shipping containers. Ensure that the container is placed on a stable base and has proper ventilation, especially if it contains chemicals or flammable materials. Regularly check for any damages or corrosion, and ensure that it is properly secured to prevent any unauthorized access.