When repurposing shipping containers for a home, office, or storage space, insulation is a crucial aspect to consider. It not only regulates the temperature, but also provides comfort and cuts down energy expenses.
What do we mean by insulation
Insulation is the process of adding a layer of material specifically designed to reduce the transfer of heat. The significance of insulation is particularly evident when we talk about shipping containers.
In shipping containers, insulation is designed to maintain a stable internal temperature regardless of external weather conditions. This is achieved by limiting the amount of heat entering the container during warm periods, and consequently, reducing the amount of heat leaving the container during the colder months.
To determine the efficiency of an insulation material, a parameter called R-value is used. It represents the resistance of an insulation material to heat flow. The higher the R-value of a material, the better its insulating properties.
Common insulation materials include fiberglass and mineral wool, foam board and reflective insulation. However, as awareness of sustainability grows, more eco-friendly alternatives, such as sheep's wool, cotton, and cellulose are becoming more popular.
Regardless of the type of insulation used, the main role remains unaltered — to create a thermal barrier which helps regulate the internal temperature in shipping containers, thus enhancing comfort and usability.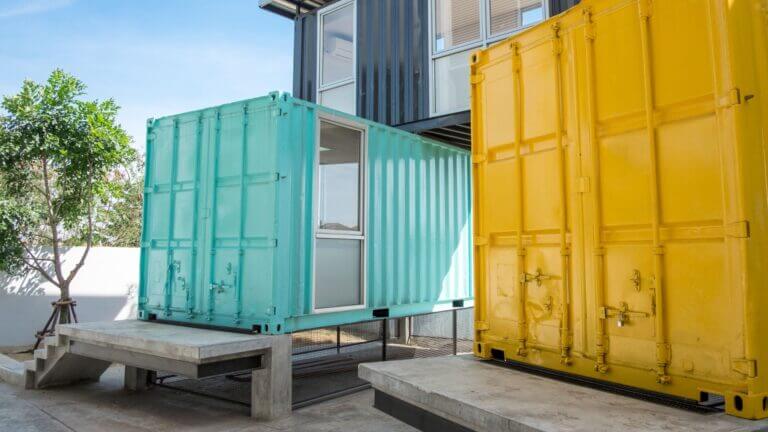 Why bother insulating shipping containers
The process of insulating shipping containers may seem like an unnecessary extra step but it is a crucial aspect that enhances the functionality and comfort of these structures for several reasons.
Insulation helps to create a more controlled and stable internal atmosphere within a shipping container. This is especially important if the container is used as a home, office, or any other living space. Without the appropriate insulation, a metal structure can get exceedingly hot in the summer and intolerably cold in the winter. Insulation solves this problem by curbing heat transfer between the interior and exterior of the container, maintaining a more stable internal temperature.
Insulation also helps to reduce energy costs. When a shipping container is well insulated, it requires less energy to heat or cool the space because the insulation reduces the amount of heat entering or leaving the container. This means that heating and cooling systems work less, leading to significant savings on energy bills.
Insulation can help prevent condensation inside a shipping container. Metal surfaces often perspire when the temperature difference exists between the inside and outside of the container. This can cause problems such as mold and mildew, which can harm health and damage the container's contents. Insulation acts as a barrier that minimizes this temperature difference, thus reducing the chances of condensation.
Container insulation can also reduce noise levels. It is especially useful when the container is used in residential or commercial areas where noise pollution is a concern. It dampens sound vibrations, creating a quieter and more peaceful interior.
Despite the apparent need for additional cost and effort, insulating shipping containers can significantly improve the comfort, usability, and efficiency of these structures.
Common Types of Insulation You Can Use for Your Shipping Containers
There are various types of insulation for shipping containers. Each of them has unique attributes which make it more suitable for certain applications than others.
Spray foam insulation is among the most popular and efficient forms of insulation for shipping containers. This insulation stands out due to its elevated R-values, which means that it provides exceptional heat flow resistance. Spray foam sticks to metal surfaces effectively, creating an airtight seal that prevents any air leaks. This type of insulation also acts as a barrier for water vapor, preventing any complications related to humidity and water droplets.
Another commonly used insulation type is blanket insulation. It includes substances like fiberglass, mineral wool, and cotton batts. Typically, blanket insulation costs less than spray foam insulation. It is important to note that fitting blanket insulation inside a shipping container requires building a stud wall which can increase the overall cost and effort. Despite this, this type of insulation may be an excellent option for your shipping container as it provides a proper level of thermal performance.
Rigid board insulation is produced from materials such as polyurethane or polystyrene. This type of insulation is easy to install and offers satisfactory thermal performance. It can be cut to fit the exact dimensions of the shipping container. However, the rigid board insulation does not act as a vapor barrier so you may need to install one separately to prevent condensation issues.
If you are interested in more environmentally friendly options, there are some other insulation types. For example, sheep's wool is breathable and helps to regulate humidity levels inside the container. Recycled denim is another eco-friendly option for insulation. Manufactured from post-industrial denim and cotton fibers, it is safe to handle and easy to install. It also provides excellent thermal and acoustic insulation.
Before you start insulating your shipping container, consider your specific needs, budget, and particular characteristics of your container.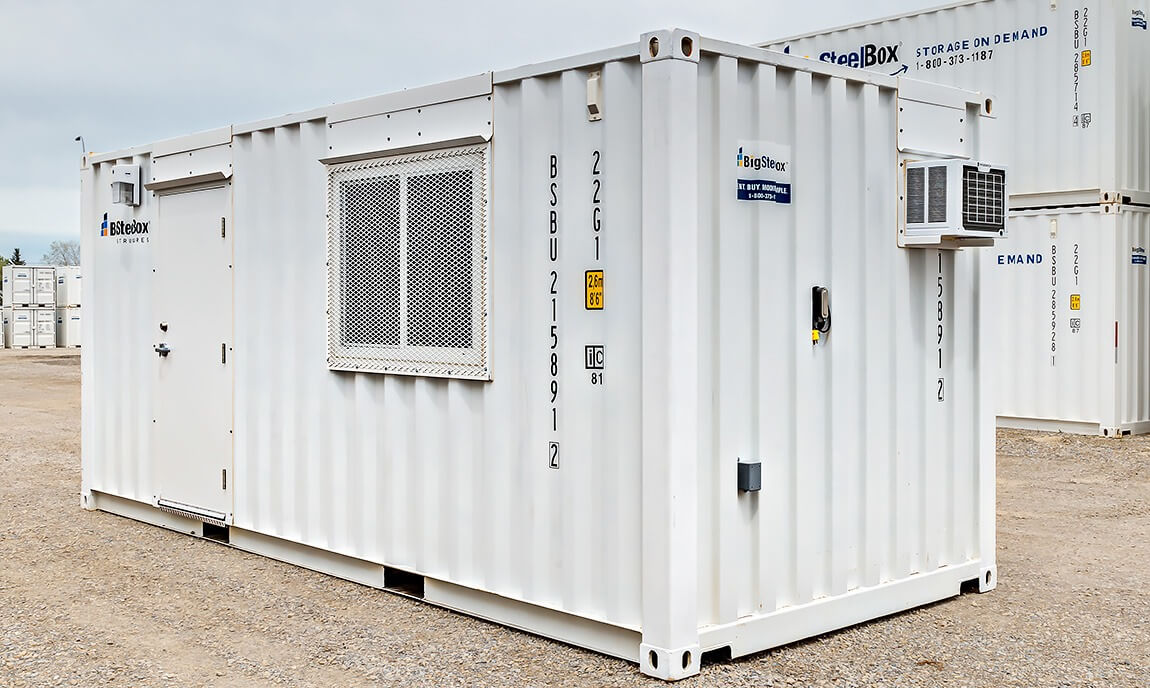 What About Sourcing An Insulated Shipping Container
There are several factors to consider and steps to take to ensure you make the most appropriate choice.
Firstly, it is important to understand your temperature requirements. If you are going to use the container to store or transport goods that have strict temperature requirements, such as perishable food or sensitive equipment, then an insulated shipping container is a must.
Next, you should also consider size and scalability. The size of the insulated container you need will depend on the volume of goods you plan to store or transport. If you anticipate your needs growing in the future, it may be wise to opt for a larger container or a scalable solution that allows you to add more containers as needed.
The cost of insulation is also an integral part of the sourcing process. Insulated containers require more expenses but they can save money in the long term due to reducing energy consumption and preventing spoilage of temperature-sensitive goods.
You should also find a reliable source to purchase an insulated shipping container. If you are going to insulate one yourself, it is better to collaborate with a reliable supplier who can offer exceptional products and services.
Conclusions
To sum up, there are a variety of insulation methods to choose from, such as spray foam or eco-friendly options, depending on your needs and budget. Remember, a sufficiently insulated shipping container can provide a comfortable, sustainable, and cost-effective living or working space.
FAQ
What are the different types of insulation materials that can be used for shipping containers?
Commonly used materials in the industry include spray foam, blanket insulation, rigid board insulation, and eco-friendly options, such as wool or recycled denim. The choice of insulation material can significantly affect the container's temperature control, its energy efficiency, and overall suitability for your specific requirements.
How does the choice of insulation affect the temperature control and energy efficiency of a shipping container?
The insulation material is essential for controlling temperature control within a shipping container. It acts as a barrier to heat flow, keeping the interior cool in hot weather and warm in cold conditions. The effectiveness of an insulation material is measured by its R-value — the higher the R-value, the greater the insulating effectiveness. The choice of the insulation type also affects energy efficiency. More effective insulation reduces the need for heating and cooling devices, thus saving energy.
Are there any safety or health concerns associated with certain insulation materials for shipping containers?
Certain types of insulation, especially those containing synthetic materials or chemicals, may pose potential health risks if not correctly installed or if they deteriorate over time. Such risks may include respiratory issues or skin irritation. It's best to consult with professionals and use top-quality materials to guarantee safety.
What are some of the factors to consider when choosing an insulation method for a shipping container, such as cost and durability?
When choosing an insulation method for a shipping container, take into account the climate (i.e. the external temperatures the container will encounter), the container's planned usage, your financial limits, and the insulation's longevity and maintenance demands. You should also think about the installation process – some insulation types may require professional installation.
Can insulated shipping containers be used for purposes other than storage, such as living spaces or offices?
Yes, insulated shipping containers can be repurposed into various structures, such as homes, offices, pop-up shops, and more. Pelican Containers mainly provides containers for storage and transportation, but their range of sizes enables different creative applications which can be done after purchase.