How to Maintain Shipping Containers: 6 Easy Steps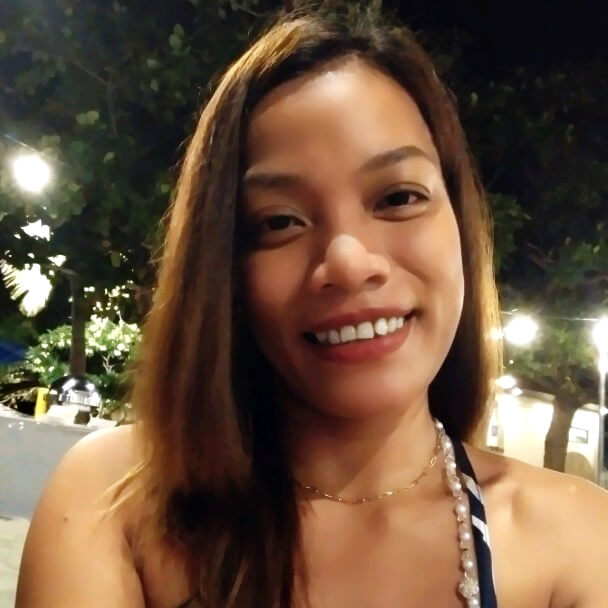 Vanessa Joy Eugenio
Shipping containers are the most common cargo transported by sea. Bulk carriers, general cargo ships, Ro-Ro ships, and many other transport vessels are equipped with various special appliances for transporting containers. A shipping container is exceptionally versatile and, thus – suitable for any cargo. Furthermore, containers are easily modifiable to suit any cargo that will be placed inside.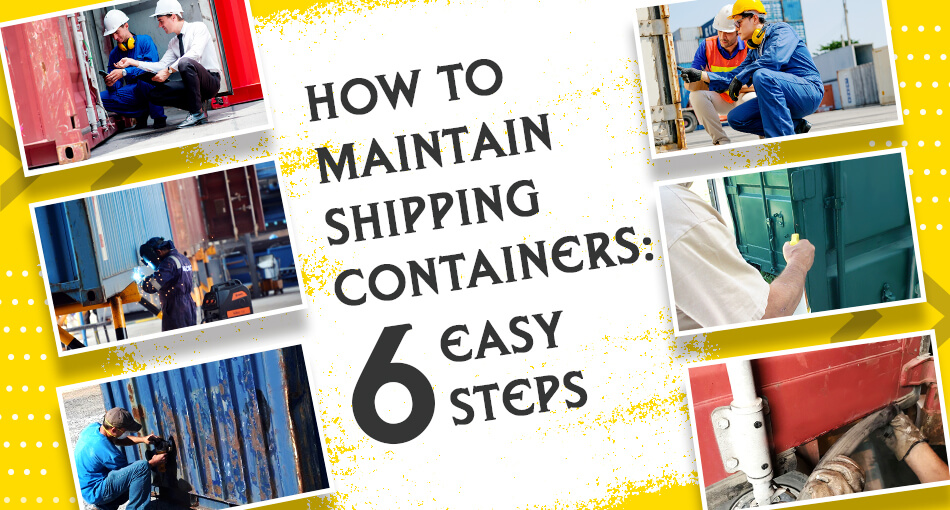 Despite all the advantages of this method of transportation, many matters will require the cargo owner's attention. Shipping containers are solid and durable units meticulously designed and developed under ISO and many other regulations. Over time, however, it might wear out, inevitably losing its strength and endurance. To avoid this, you need to know how to maintain a shipping container properly. If you use it strictly for its intended purpose and employ the tips suggested in this article, you will prolong the service life of your container and save some finances for your company.
The maintenance of a shipping container is a vital aspect. Containers are expensive, so it is advised to take some steps to ensure that one will serve you as long as possible.
Importance of Shipping Container Maintenance
Although containers are very durable units designed for the most severe marine conditions, you need to keep them in their satisfactory state constantly.
Our shipping container maintenance tips will help you increase the lifespan of your unit. Regardless of your business's size, it is unwise to waste money on new units for transporting goods. Shipping containers can cost thousands of dollars. At the same time, modified refrigerated containers, or those designed to transport self-igniting or dangerous chemicals, are even more expensive. So by spending enough time checking and maintaining the container, you save costs, thereby increasing the profits of your company.
The strength of the container can decrease over time. Shipping containers are transported in bulk; this means that during transportation, other containers will most likely sit on top and sides of yours. The container can only withstand a limited load, the weight of which may vary over the time of continuous use. Also, during transportation in marine conditions, dents, paint abrasions, and other mechanical damage may occur. This can lead to corrosion of the container walls, thus rendering the unit unsuitable for transportation of goods.
While in transit, your container will be affected by all possible natural forces, including seawater. This is why any owner of such cargo should know how to maintain a shipping container to increase its durability.
What are the Most Common Damages to Shipping Containers?
Unfortunately, damage or loss of a shipping container while in transit is an ordinary occurrence. The main reasons behind it are the human factor and negligence of the rules of handling the containers on the ship.
Mechanical Damage
Mechanical damage to containers may be induced by powerful sway during transportation, improper load distribution, and various forces that affect the vessel at sea. The human factor leads to this. Loose or poorly secured lashings can also damage your container, so great care must be taken when loading or unloading cargo. Moreover, when containers are stacked, it is merely impossible to avoid various scratches, scuffs, or even dents. In the end, it all depends on the crane operator's skill.
Damage Due to Incorrect Cargo Selection
Many containers are designed to transport specific loads. So it is important to select the right cargo for transportation. Refrigerated containers are suitable for perishable products. Strengthened containers can be used to transport heavy loads and so on. It is necessary to thoroughly investigate the specification of the container before loading one or another type of cargo onto it.
Container Door Damage
Damaged container doors can make it difficult to access the unit. In this case, unpleasant financial consequences might occur. Moreover, part of the load may be lost if the damaged door can't properly shut.
Sadly, unpleasant consequences and damage to containers simply cannot be avoided, as there are too many factors at sea that cannot be taken into account. However, our tips for maintaining a shipping container will help you do your best to extend the lifespan of your unit.
6 Helpful Tips for Maintaining Your Shipping Container
It's time to check out our compilation of advice for maintaining a shipping container. Follow these tips to make sure your container lasts you long.
Tip #1
Conduct routine checks of your containers. You can detect new damage only by inspecting them regularly. In addition, if you ignore something as little as a simple scratch, it could lead to disastrous consequences in time. The container will constantly contact seawater, and after a while, it will begin to rust, and the number of repairs needed will increase significantly. Using a special water-repellent paint will help avoid this.
Tip #2
Store containers only on a completely flat, preferably dry surface. This will prevent the moisture from collecting under the container, staving off the corrosion. Use a spirit level to check whether the surface is completely level. You can also use special stands or concrete slabs to further enhance the storage conditions.
Tip #3
It's important to regularly lubricate the door hinges with special grease. Don't forget to lubricate the lashings as well!
Tip #4
Remove rust as soon as you see it. Even corrosion-resistant containers can corrode during travel. Salt, air, and water will take their toll no matter what. It is essential to rub off the rust in time and apply a layer of waterproof paint to extend your shipping container's lifespan.
Tip #5
Check the corners of the container. They are exposed to the most significant loads. On each one, there are special mounts that are used to secure containers stacked on top. The strength of the corners must remain at the highest level; otherwise, it can lead to a complete loss of cargo as soon as the ship hits a big wave.
Tip #6
Keep an eye on the rubber seal on the container doors. Your cargo can simply erode if seawater or any moisture gets inside the container. Those rubber gaskets are the only thing isolating your load from the harsh sea conditions.
Final Thoughts
Our shipping container maintenance advice can save you money on buying new units. And if you're looking for the highest quality, certified shipping containers, then we recommend the services of our company!
We have vast experience in sales and modification of containers for various needs. Our professional managers will be happy to help you settle on the best choice for any of your cargo!
FAQ
How do you make a shipping container last longer?
You need to regularly check it for damage and stick to our shipping container maintenance advice!
How do you properly maintain a shipping container?
Thoroughly inspect the container whenever possible. Even the slightest scratch can result in unpleasant consequences the very next time the unit is in transit. You can find a detailed list of steps in this article.
Why is it important to pay attention to the maintenance of a shipping container?
If you don't want to spend money on new shipping units that can cost thousands or even tens of thousands of dollars, it's essential to pay attention to the shipping container and ensure it doesn't get damaged.