9 Variants of Using 40-Foot Shipping Container for Business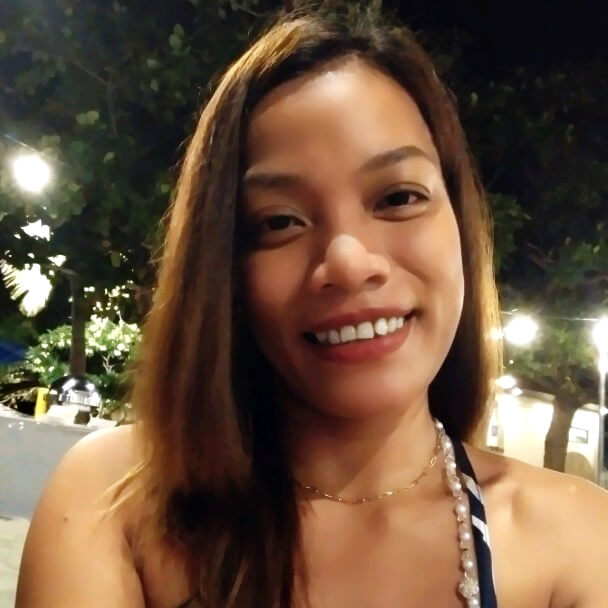 Vanessa Joy Eugenio
40' shipping containers are one of the most popular boxes in the container world because of their best cost/sq ft storage capacity compared to their counterparts. For this reason, they are mostly used in intermodal transportation via large ocean vessels. However, this is not the only use of a typical 40' container. Because of their large volume of approximately 2,500 cu ft, they are being used in various ways, both by businesses and individuals, after they are retired from their regular transportation job.
Let's now consider how you can accommodate a used 40-foot shipping container for business and what advantages it can offer.
1. As an Office Space
All businesses require office space. But soaring real estate prices tend to burn a hole in their pockets, especially in the case of startups. These new companies, either bootstrapped or funded by an angel investor, work under a tight budget. If they don't have to pay recurring high rentals, they could utilize this fund for better organization and expansion of their business. Even for established companies, additional space is always needed as they grow.
A 40-foot used shipping container can be an answer to all these woes as they are a sturdy, economical, and eco-friendly alternative to traditional buildings. Anyone with a piece of land can install a container office after making necessary changes like insulation, heating and cooling equipment, additional openings, etc. Many container suppliers, like Pelican Containers, offer modification services per the customers' needs.
2. As an Extra Storage
There are many startups in this field in the age of e-commerce. Naturally, all these companies need vast storage to keep their inventories. Businesses that deal with perishables must have a proper warehouse to keep their stuff. A 40' used shipping container with the proper equipment can perfectly serve as a warehouse. They can also be stacked one atop another when the need for more space arises.
3. As a Lab Space
Many businesses, especially pharmaceutical and chemical production companies, require proper laboratories to safely carry out their research and development work. The all-steel structure of shipping containers free from flammable materials creates the appropriate environment to perform such high-risk jobs. Moreover, in unforeseen situations, the disaster remains inside the shipping container itself without spreading to the other parts of the office.
4. As a Cafeteria
During their initial days, businesses may not need a separate place for eating as the number of employees is low, and many delivery and take-out services are available. However, once the staff grows, having a cafeteria on the office premises makes complete sense. Use shipping containers! They are a perfect place to cook and have food as they are easy to install and maintain.
5. As an Extra Parking Space
Like with a cafeteria, the need for extra parking space also surges when the number of employees increases. A 40' shipping container will ensure safe parking of employees' vehicles, especially multiple two-wheelers.
6. As a Temporary Kiosk
Businesses that regularly participate in the events can have a ready-to-use shipping container-turned-kiosk to avoid constructing a new one over and over again. These are maintenance-free, much stronger, and can be transported anywhere on a flatbed truck.
7. As a Street Café
A café, snack bar, or coffee shop is an excellent private business in a big city or small town. And this is where the use of a 40 ft old shipping container for business is more appropriate than the use of a typical food truck.
Similar to a truck, containers are movable but, at the same time, offer better street aesthetics. You can turn them into a remarkable place with a polished design without hitting your startup budget too much.
8. As Temporary Refuges
Using an old 40' shipping container for business as a movable shelter is a great way to make a temporary refuge or emergency shelter. Fitted with doors, windows, HVAC units, and other necessary facilities, a 40 ft container can be easily redesigned into a living space.
Relatively easy to transport and initially designed to survive extreme weather conditions, container shelters can be placed anywhere. And due to the increasing risks of natural disasters, there is a great demand for this type of unit.
9. As a Greenhouse
Modern farmers will take advantage of an old 40-foot shipping container for business, using it as a greenhouse. When outfitted with technological equipment to control and maintain a favorable environment, container greenhouses allow you to grow crops all year round and anywhere you need. You won't be bound to suppliers of localities anymore.
Final Thoughts
Are you impressed by seeing such a wide range of uses for shipping containers? So, what are you waiting for? Grab one today and delve into the limitless opportunities of the use of a 40' old shipping container for business.
In Pelican Containers, we have a variety of used 40-foot steel boxes to match many great business ideas, from smaller ones to scalable projects and ambitious startups. We can even equip a container with doors and windows, or modify it from the inside to make it more suitable for your future business needs.
FAQ
Is it a good idea to use a shipping container for business?
Starting a business is not easy, and using a shipping container instead of leasing the property might help to a certain extent. The number of ways you can use a retired shipping container for business today are nearly endless. While old steel boxes will get a new lease on life, your business will get a great modern view and a functional money-saving tool.
Can you build something with shipping containers?
Not only can shipping containers be used as standalone units, but they can also work as building elements as well. They are apt for creating modular structures and even multi-story buildings. Container buildings entail lower construction costs and still have a unique design. Thus, one-of-the-kind container hotels, restaurants, shopping centers, food courts, exhibition halls, galleries, and even hospitals are not something extraordinary today.
How much will a 40' old shipping container for business cost?
On average, a used 40 ft shipping container price falls anywhere between $3,000 and $5,000 depending on the unit condition and transportation costs, if any. So, it's quite an affordable item for startups limited in funds.